All rates quoted are subject to availability and alteration. All discounted rates quoted are limited offers and subject to availability and may be subject to a minimum night stay. While every effort has been made to ensure the accuracy of all information, Ten Hill Place Hotel does not accept liability for any errors or omissions and reserves the right to change information and descriptions of the hotel and products.
Parking at Ten Hill Place Hotel
Please note there are no parking facilities available at Ten Hill Place Hotel .  There is an NCP Car Park nearby in Holyrood Road which offers guests at Ten Hill Place Hotel a 10% discount.  It is approximately £15 for 24 hours.
Terms relating to Online Restaurant Offers and Promotions

Restaurant offers advertised are exclusively available to hotel guests who have booked online at www.tenhillplace.com. Only one booking can be made for each online reservation made. Please note that the number of diners cannot exceed the number of guests booked to stay at the hotel for each reservation. Offer cannot be used in conjunction with any other restaurant special offers and all bookings are subject to restaurant availability.
Online bookings

Please note that different terms, conditions and cancellation policies in relation to all online bookings via www.tenhillplace.com may apply depending on the hotel and room or rate type selected. Please read carefully the room rate details that are provided before you make your online booking. You are advised to check through the rate details before making your online reservation. Ten Hill Place Hotel uses Secure Code via Secure Trading for any online transactions.
Smooth and secure online payment processing
With a Secure Trading payment gateway you get a fast, affordable and reliable online payment process and our customers experience a smooth and secure transaction when they shop.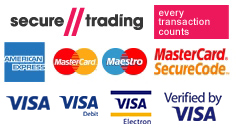 Promotions and offers

Please note that all promotional offers are subject to specific terms, conditions and restrictions listed either on this page or on the specific webpage relating to that offer. All special offers are subject to availability.
Cancellations

You must cancel any bookings made online via the www.tenhillplace.com by logging back into availability and bookings. Terms, conditions and cancellation policies may vary depending on the room or rate type selected.  Please read carefully the room rate details that are provided before you make your online booking.  We recommend purchasing travel insurance from a third party to cover you in the event of cancellation.
Site use

www.tenhillplace.com is intended to assist the consumer in determining the availability and booking of a hotel reservation. Apart from printing information in connection with your travel, you are not entitled to reproduce, replicate, sell, resell or otherwise exploit the website listed above unless we provide you with prior written permission to do so.
Eligibility of use

Use of www.tenhillplace.com is restricted to people over the age of 18 who can enter into binding contracts.
Passwords

You are responsible for maintaining the confidentiality of your own password and account for all activities that occur under your account.
Links to third party websites

Links that feature on www.tenhillplace.com are links to other sites which we believe may be of interest to you. By providing these links we are not endorsing or recommending such sites or the services or material provided by them. We therefore accept no responsibility for the materials, services or other situations at or related to or from any other website.
Warranty disclaimer

The content of www.tenhillplace.com is provided "as is" without warranties of any kind, implied or expressed, statutory or otherwise, including without limitation, the warranties of merchantability or fitness for a particular purpose. Ten Hill Place also does not warrant the accuracy or completeness of the information, links or graphics found on www.tenhillplace.com. Ten Hill Place may make changes to the content or policies at any time without prior notice.
Limitations to liability

In no event shall Ten Hill Place Hotel be liable for any special, indirect and consequential damage or damages arising out of your access or use, or your inability to use our website or any materials or recommendations made by third parties on www.tenhillplace.com. You hereby waive any and all claims against us and our subsidiaries and hotels arising out of your use of our websites or any materials or recommendations of any third parties on our website.